The Branson Regional Arts Council invites the general public to attend the 2022 Annual Member Meeting and New Artist Reception at the Branson Convention Center Art Gallery on the 2nd Level Concourse in Downtown Branson.
This FREE Community Event will be held THIS Sunday, September 25th from 6-8pm.
Everyone is welcome! You do NOT have to be a BRAC member to attend!
The annual member meeting will run until approximately 6:30pm, and will provide an opportunity for elections of new board of directors as well as announcements regarding several new, exciting events and theatrical performances slated for 2023.
The short meeting will be followed by an evening of incredible artistry, as we introduce several new artists joining the Art Gallery Exhibition.
The fourteen artists selected for this six-month exhibition include: Mary Arneson, Meike Aton, Diana Bogardus, Jennifer Buttell, Lee Copen, Crystal Davis, Charles Herchert, Brent Holland, Jasmine Hutton, Vic Mastis, Audrey Bottrell Parks, Gary Parks, Terena Terry, and Whitney Weibel. Their creative works will be on display and available for purchase through mid-March 2023.
NEW ADDITIONS THIS YEAR include live, cabaret performances by BRAC performers as well as a special invitation to anyone who has ever participated in Tri-Lakes Community Theatre productions here in Branson. We are calling it the TLC Cast Reunion, and we plan to share some fun memories of the early days of community theatre in the Ozarks! This cast reunion also includes anyone who has ever participated in a BRAC theatre production over the past four years!
Bring yourself, or a group of friends and enjoy this FREE community event!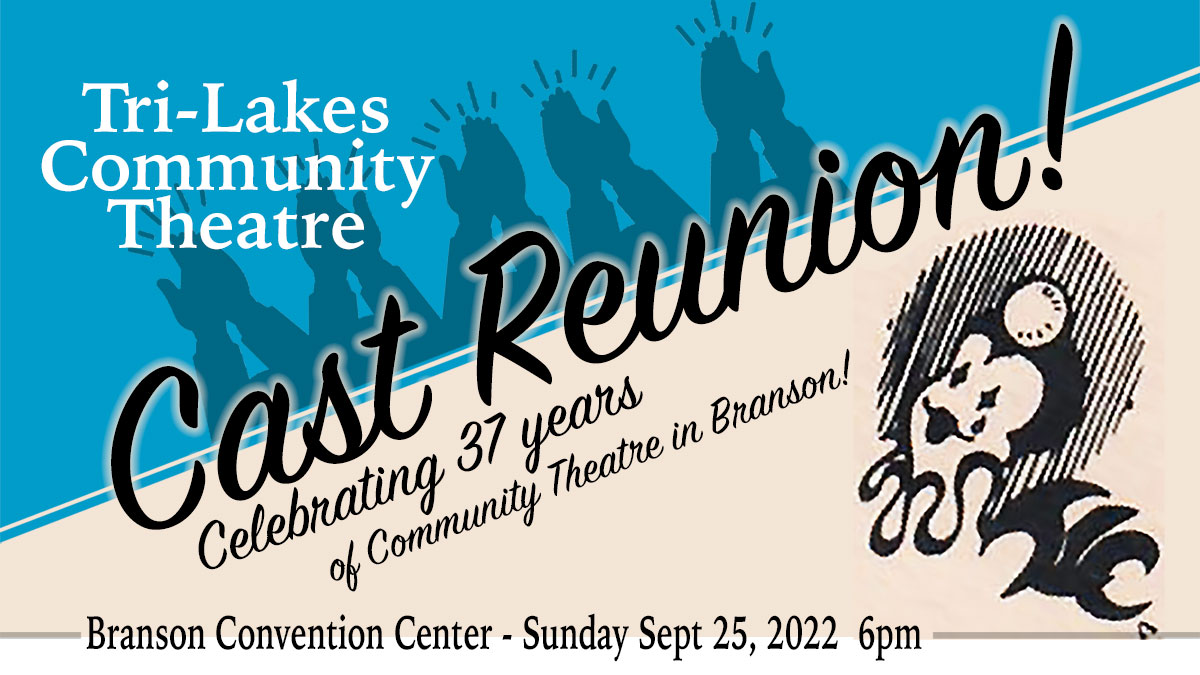 The Branson Convention Center Art Gallery has been visited in past years by approximately 100,000 people annually. Several of the featured artists will be attending the reception to discuss their work, and members of the Branson Regional Arts Council Board will be there to answer any questions. Refreshments will be available as well.