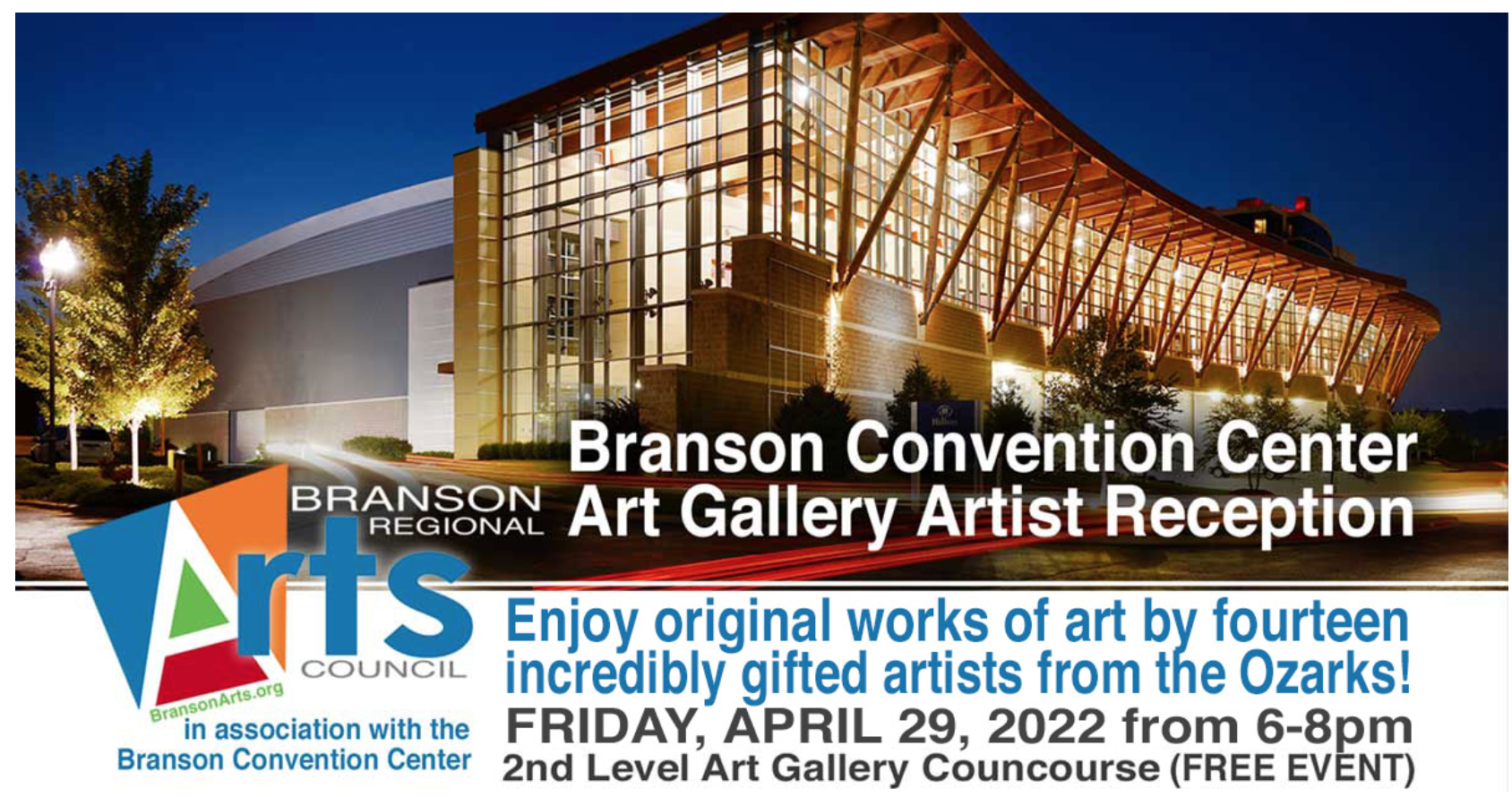 The Branson Regional Arts Council invites the public to attend a FREE Community Arts Event on Friday, April 29, 2022 from 6-8pm at the Branson Convention Center Art Gallery on the 2nd level concourse.
Join in celebration of 14 area artists, featuring all new works now on display at the gallery. Featured artists include: Meike Aton, Diana Bogardus, Audrey Bottrell-Parks, Lana Braden, Lee Copen, Jessica Gambino, Dee Giles, Brent Holland, Lynnette Horn, Jenny Mayor, Gayle Page, Gary Parks, Terena Terry and Norma Wiedmeyer.
This will be an evening of incredible artistry, as we introduce several new artists joining the Art Gallery Exhibition. Several of the featured artists will be attending the reception to discuss their work, and members of the Branson Regional Arts Council Board will be there to answer any questions.
 All displayed works of art in this exhibition will be available for purchase by donation at the event or online at BransonArtShop.com.
A cash-bar for refreshments will be available as well.
Bring yourself, or a group of friends and enjoy this exciting event!