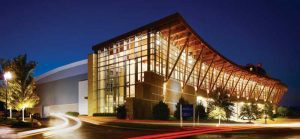 The general public is invited to attend a New Artist Reception at the Branson Convention Center Art Gallery on the 2nd Level Concourse in Downtown Branson.
This FREE Community Arts Event will be held on Friday, September 24, 2021 from 6-8pm.
This will be an evening of incredible artistry, as we introduce several new artists joining the Art Gallery Exhibition.
Several of the featured artists will be attending the reception to discuss their work, and members of the Branson Regional Arts Council Board will be there to answer any questions.
Refreshments and hors d'oeuvres will be available as well.
Bring yourself, or a group of friends and enjoy this FREE community event!
Read the full article
here!